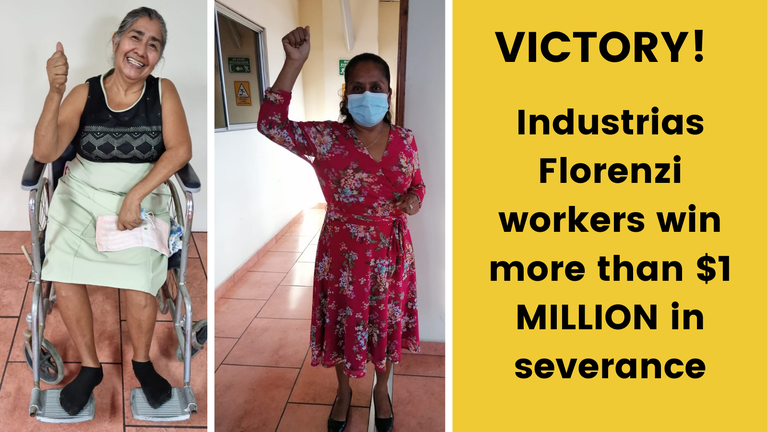 Victory for Industrias Florenzi workers
After more than a year of fighting, 200 former employees of the Industrias Florenzi factory in El Salvador have won their fight for severance benefits and unpaid wages!
Read more on the Pay Your Workers website, or on the website of the Worker Rights Consortium.
Please continue supporting workers' struggles, find more current campaigns here.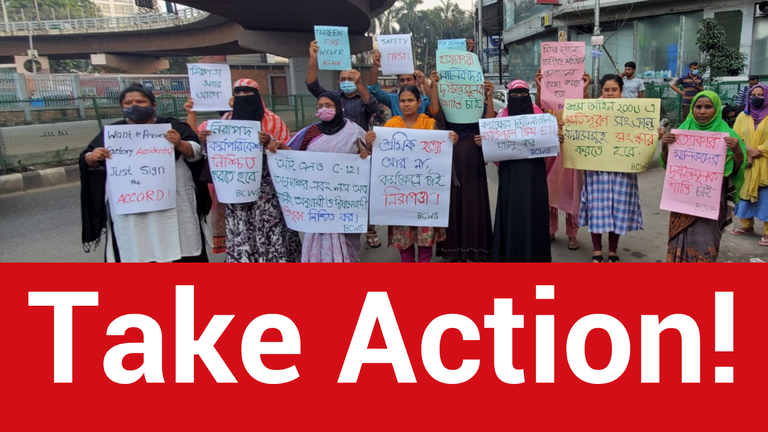 Take Action: what can you do?

Support the workers of Brilliant Alliance in Thailand fighting for their severance by sending an e-mail to Victoria's secret.
Tell brands sourcing from the state of Karnataka in India that not paying the minimim wage is NOT ok.
Write an e-mail to tell brands that they must #SignTheAccord to keep their workers safe.

Garmen workers in Karnataka, India, have not been paid the minimum wage since April 2020. Visit worstwagetheft.org to take action and call upon brands to take responsibility.
Want to know more? Read the article in the Guardian.
The International Accord continues the important work to make factories in Bangladesh safe and will expand the work to other countries! Find out more in our Q&A and check our factory incidents timeline to find out why the Accord is expanding beyond Bangladesh.
ACTION: Check our brand tracker to find out whether your favourite brand has signed the Accord. If not, please tell them on social media to #ProtectProgress & #SignTheAccord.

ACTION: Or you can send an e-mail to brands like Levi's and IKEA that have failed to show they care about workers' lives.
Millions of workers were left penniless in a pandemic. Visit our campaign page and sign our petition calling on brands to pay workers what they're owed by committing to a binding agreement on severance, wages and union rights.
Want to know more?
This is the story of the Heart & Mind workers, taking on El Corte Ingles.
Tell Nike to pay fired Ramatex workers in Cambodia.
Find out more about garment workers in the pandemic in our live-blog.
Want to take action? 
Our new short film is an intimate portrayal of the long-term devastation that severance theft causes for garment workers and their families.
Two women speak for the first time on camera about their experiences after being laid off from factories they were once dependent on.
Help us call on Uniqlo to pay the severance they owe & help us call on all brands to #EndWageTheft in their supply chains by committing to an enforceable agreement on wages and severance.
Brands must pay a #EuropeFloorWage
Earning a living wage is a human right but garment workers in Europe struggle to make ends meet on their current wages.
We developed a benchmark for living wages in European countries that reflects the reality of garment production in Europe.
Visit wageforward.org for more information on poverty wages in the garment industry.