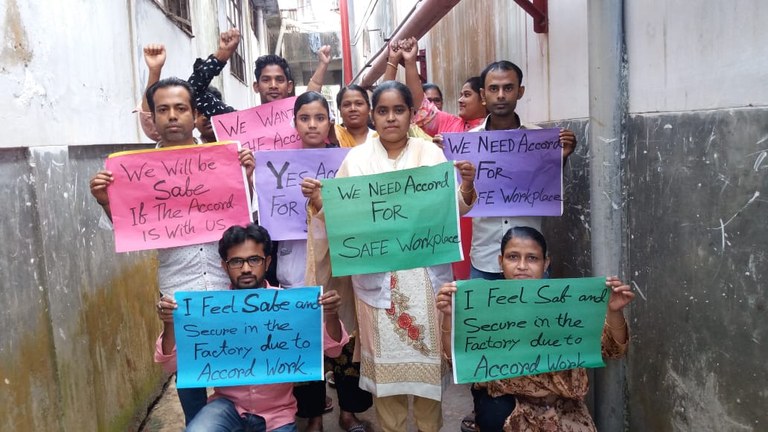 The Rana Plaza collapse of April 2013 has led to a safety programme in Bangladesh, the Accord on Fire and Building safety, that has made factories safer for over 2 million workers. It is successful because it is binding upon the 200+ brands that are part of the programme. That binding element is now under threat. Brands need to take action to #protectprogress.
Find out more about the Bangladesh Accord, read our Q&A and keep posted for more action opportunities.
Earning a living wage is a human right but garment workers in Europe struggle to make ends meet on their current wages.
We developed a benchmark for living wages in European countries that reflects the reality of garment production in Europe.
Also visit wageforward.org for more information on poverty wages in the garment industry.
We are part of 180+ organisations demanding apparel brands end their complicity in Uyghur forced labour. For more information on our demands, and a call to action, click here.

We are campaigning to #EndUyghurForcedLabour and stop brands profiting from #ForcedLabourFashion ! We are currently targeting Zara.
https://www.forcedlabourfashion.org/

Most information is collected through Uyghur groups in the coalition and open source resources like The Xinjiang Data Project.
Are the people who make your clothes paid enough to live on?
Find out which apparel and footwear brands pay their workers a living wage, and what earning poverty wages means for garment workers.

Have a look at the FashionChecker to find out more.