Brands often say they are taking steps to providing a living wage. But what is actually reaching the workers?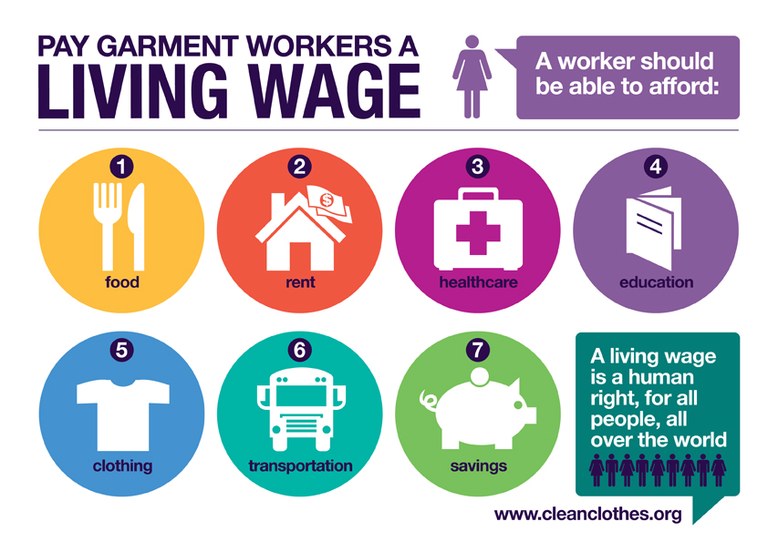 "Filling the Gap: Achieving Living Wages through improved transparency" is a 3-year project co-funded by the European Commission (DG DEVCO) involving 17 CCC partners from all over Europe (The Netherlands, Belgium, Germany, Austria, Croatia, Finland, Italy, Poland, Czech Republic, Hungary, Sweden) as well as from Indonesia, China and India.
What is the problem?
Over the last few years, there has been an encouraging increase in how transparent fashion brands are on where their clothes are produced. More and more brands are signing the Transparency Pledge and are disclosing their production locations. There are still too many brands that refuse to do so, but there is definite progress.

However, at the same time, there is very little progress to tackle poverty wages. As our research shows, no major clothing brand is able to show that workers making their clothing in Asia, Africa, Central America or Eastern Europe are paid enough to escape the poverty trap.
While most brands make statements about a Living Wage in their own Codes of Conduct, those remain mostly empty promises, vague "pilot project" or claims of good intentions. They should do much more, given that only a very small part of the price of clothing actually goes to workers.
Workers deserve better. Consumers deserve better. It is time to use the available data to highlight the issue, and get concrete, meaningful, and measurable wage increases.
Let's get the facts!

In this campaign, we want to gather evidence and use already existing data to give consumers, workers, civil society groups and others a louder voice in demanding better fashion.

We want to show what brands are doing, and if it has real impact where it counts: in the lives of the people making their products, so that they can lead a dignified life.
We want to encourage brands to be open about where they stand now, what their plans for improvement are, and how they will measure their effect.
We want consumers to have a better insight into what part of the money they are spending ends up with those who are making the products, so they can make sustainable choices.
And we want to do this in a way that involves workers, unions, civil society, consumers and everyone that wants to play an active role in making sure the fashion industry starts provide a decent living for those who need it most.
Where are we now?
At the moment, two kinds of research are underway:

Getting information from workers
In a number of countries, we are collecting information from garment workers about their wages, their cost of living, and the hours that they have to put in. We are combining that with other information from a variety of research partners from the Clean Clothes Campaign network and from other respected research institutes and sources.
This data will be as specific as possible, directly linking the wages that workers get at a specific factory with the brands that they produce for. This kind of clarity has been sorely missing until now.

Asking garment brands where they stand now
We are conducting interviews with brands, and researching publicly available data on them, to see what they are currently saying about their production locations and about the wages they provide there. We ask what kind of commitments they currently have made, what their plans are, and if there is a clear timeline to implement wage increases.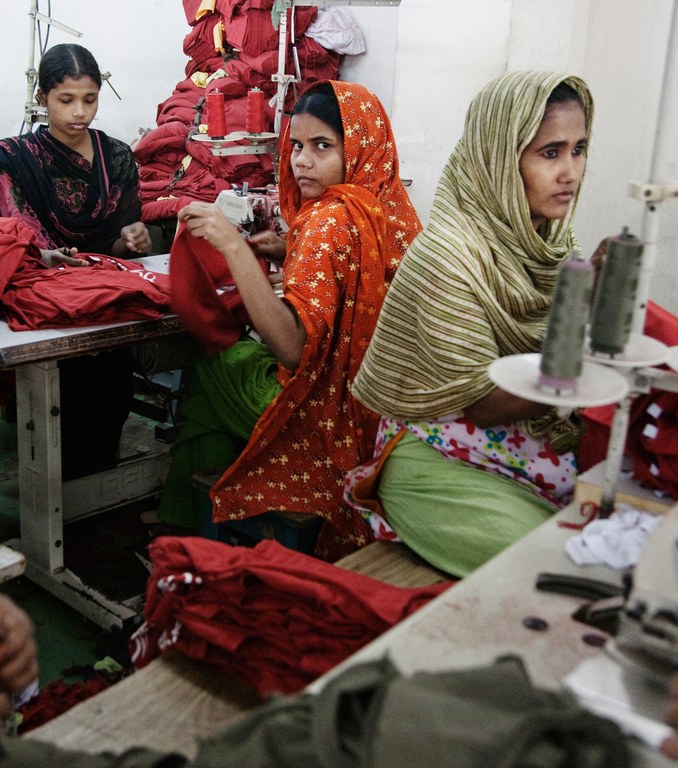 Combining it all
The information we collect will be made available in the form of reports, but also as an online tool where you can search, combine and use the data to form your own opinion. The data will be updated over the coming years, as more research comes in.

It will also allow you to make your voice heard, to become an active citizen and a conscious consumer that plays a vital role in pressuring the fashion industry to do better.
And, if not enough progress is made, it will enable us to collectively engage with policy makers to ensure that fair wages become something that is guaranteed by law. After all, it is recognized as a human right.

Everyone has the right to a standard of living adequate for the health and well-being of himself and of his family, including food, clothing, housing, medical care, necessary social services, and the right to security.

United Nations Universal Declaration of Human Rights Article 25.1
          This project is funded by the European Union

This web-page was created and maintained with the financial support of the European Union.
Its contents are the sole responsibility of the Clean Clothes Campaign and do not necessarily reflect the views of the European Union