Fashion Checker: Filling The Gap
The transparency tool putting a spotlight on exploitation in the garment industry.
Global fashion brands make grand promises about the wages they pay garment workers and the transparency of their supply chains. But what do their supply chains really look like? Find out with Fashion Checker, the online tool that allows you to search and compare brands.
Fashion Checker shows you what your favourite brands pay their workers and how they treat the people who make their clothes. Read our mimimag to find out what these wages mean for workers.
CCC has been fighting against exploitation in the garment industry for two decades. We've seen how the 'Maximise profits. Minimise costs.' capitalist business structure of fashion production costs workers their lives. It is also clear that human rights abuses in garment supply chains have been able to continue unchecked for so long because of the complete lack of meaningful transparency. We want to change that.

Fashion Checker puts a spotlight on exploitation in the supply chain, and allows you to tell brands you expect better.
Our goal is to fill the gap between poverty wages and living wages, and between male and female pay. We also want to fill the gap in data at the bottom of the supply chain; No brand releases data on their lowest paid workers.

Help us build more transparency in the fashion industry. Visit fashionchecker.org to take action, and spread the word!
What is the problem?
Over the last few years, there has been an encouraging increase in how transparent fashion brands are on where their clothes are produced. More and more brands are signing the Transparency Pledge and are disclosing their production locations. There are still too many brands that refuse to do so, but there is definite progress.

However, at the same time, there is very little progress to tackle poverty wages. As our research shows, no major clothing brand is able to show that workers making their clothing in Asia, Africa, Central America or Eastern Europe are paid enough to escape the poverty trap.
While most brands make statements about a Living Wage in their own Codes of Conduct, those remain mostly empty promises, vague "pilot project" or claims of good intentions. They should do much more, given that only a very small part of the price of clothing actually goes to workers.
Workers deserve better. Consumers deserve better. It is time to use the available data to highlight the issue, and get concrete, meaningful, and measurable wage increases.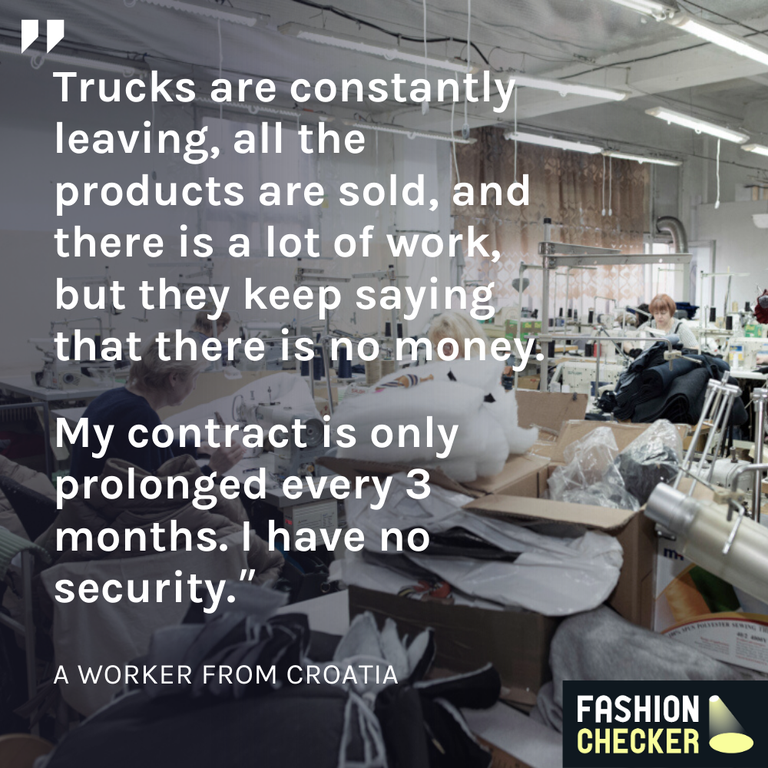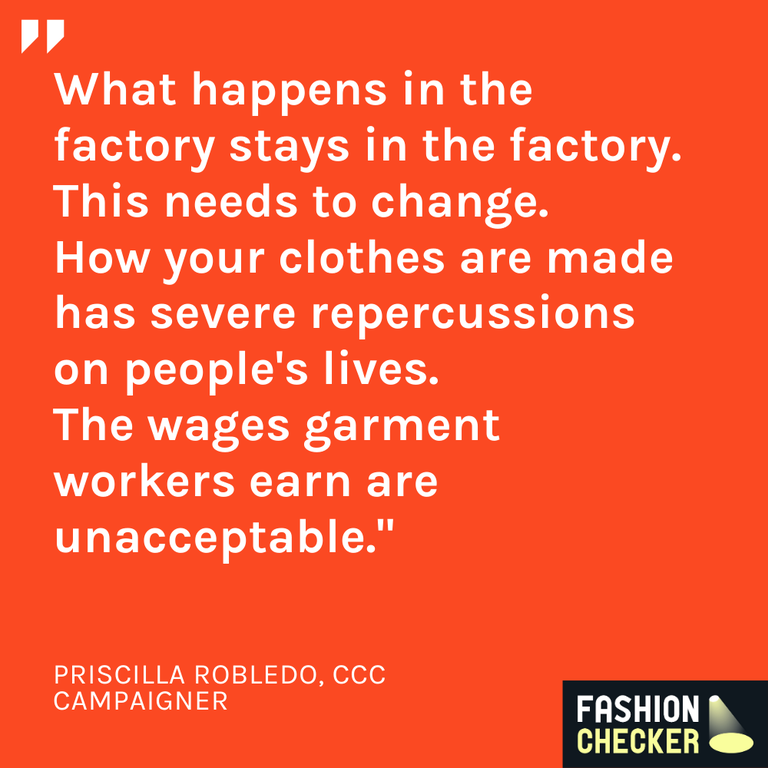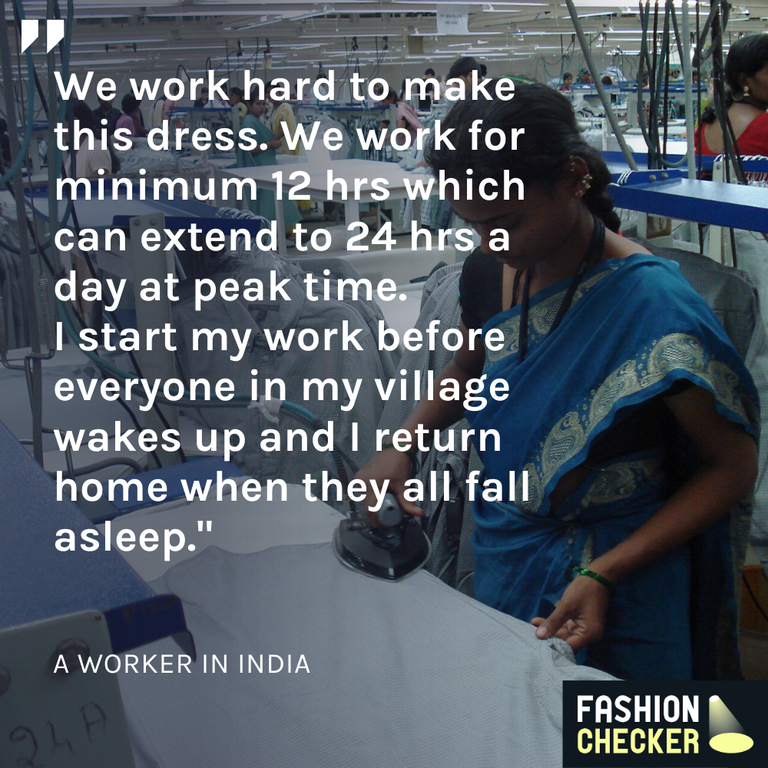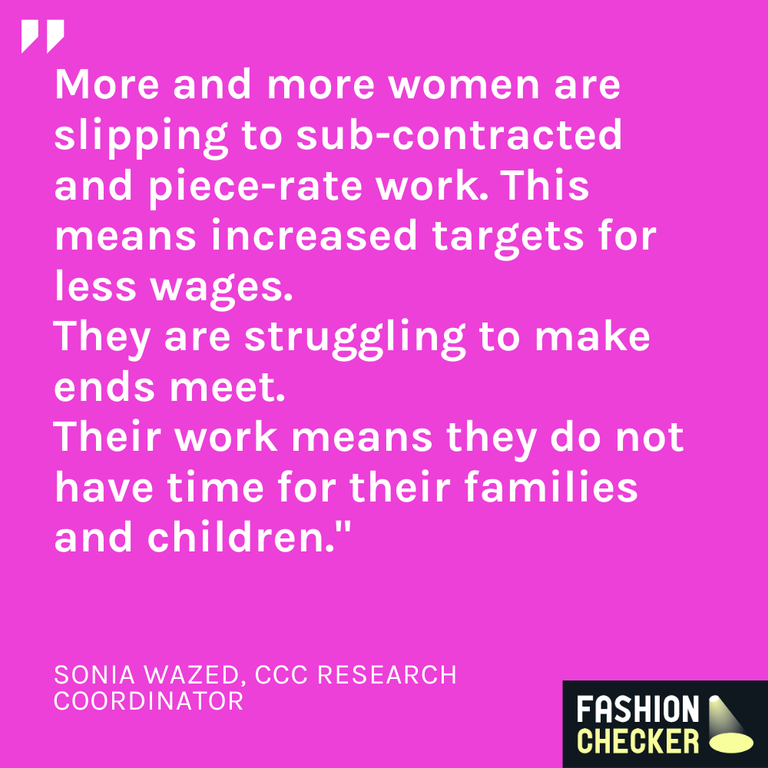 Let's get the facts!

In this campaign, we want to gather evidence and use already existing data to give consumers, workers, civil society groups and others a louder voice in demanding better fashion.

We want to show what brands are doing about the wages in their supply chains, and whether it has real impact where it counts: on the lives of the people making their products, enabling them to lead a dignified life.
We want to encourage brands to be open about where they stand now, what their plans for improvement are, and how they will measure their effect.
We want consumers to have a better insight into what part of the money they are spending ends up with those who are making the products, so they can make sustainable choices.
And we want to do this in a way that involves workers, unions, civil society, consumers and everyone that wants to play an active role in making sure the fashion industry starts provide a decent living for those who need it most.
About Fashion Checker
Getting information from workers
Because of the challenging context, including workers' reluctance to speak with researchers for fear of reprisal, field research at workplace level has initially only been carried out in five countries where access to garment workers is guaranteed; Indonesia, China, Croatia, India and the Ukraine. We collected workers' payslips, conducted interviews to interpret the information the payslips provide, disaggregated by gender (e.g. on gender pay gaps, work responsibilities, working hours,bonuses, overtime). We then checked these wages against the response given by brands on their living wage benchmarks and the percentage of suppliers paid according to this benchmark. We will be adding data from more countries as this project progresses.



Asking garment brands where they stand now
We sent more than 90 brands questionnaires to give them the opportunity to showcase the efforts they are making towards paying a living wage to all workers in their supply chain and to disclose their production locations (if they had not done so through the Transparency Pledge). Our emphasis is on expressing the brands' efforts to pay a living wage through SMART data collected via this research in a transparent and comprehensive format for consumers, garment workers and policy makers. It is hoped that, in the long term, brands representation on Fashion Checker will become a component of a brand's due diligence and CSR validation process.
We worked with WikiRate, an open data expert, on the aggregation and consolidation of the supply chain information released by brands. We also use the data gathered by the Open Apparel Registry and OpenCorporates among others. This database, as well as datasets from trusted partners with long running experience makes this evidence available to the public in a user-friendly way.
Combining it all
The information we collect will be made available in the form of reports, but also as an online tool where you can search, combine and use the data to form your own opinion. The data will be updated over the coming years, as more research comes in.

It will also allow you to make your voice heard, to become an active citizen and a conscious consumer that plays a vital role in pressuring the fashion industry to do better.
And, if not enough progress is made, it will enable us to collectively engage with policy makers to ensure that fair wages become something that is guaranteed by law. After all, it is recognized as a human right.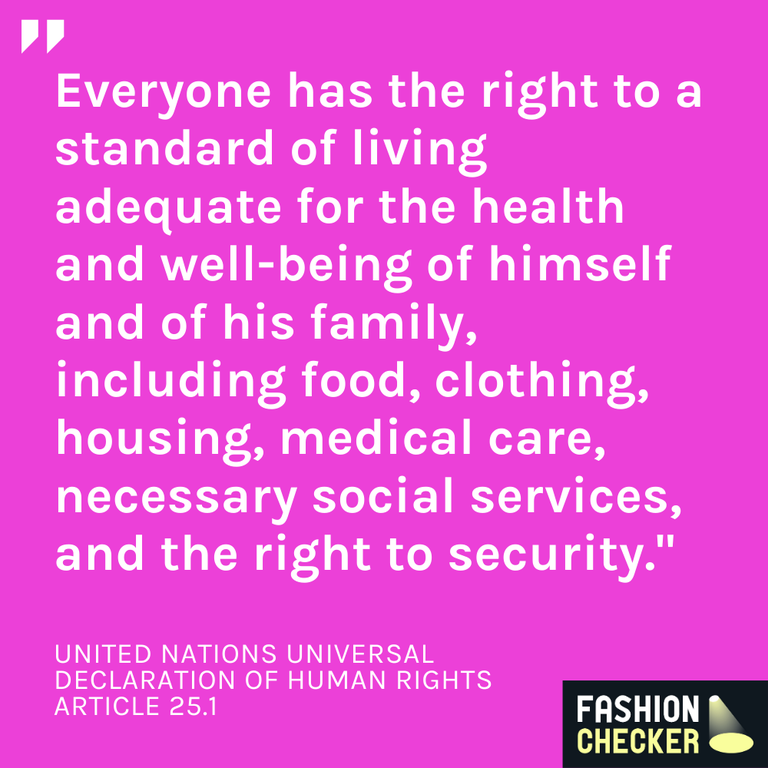 "Filling the Gap: Achieving Living Wages through improved transparency" is a 3-year project co-funded by the European Commission (DG DEVCO). It involves 17 CCC partners from all over Europe; The Netherlands, Belgium, Germany, Austria, Croatia, Finland, Italy, Poland, Czech Republic, Hungary, Sweden, Romania, as well as partners from Indonesia, China and India.
This web-page was created and maintained with the financial support of the European Union.
Its contents are the sole responsibility of the Clean Clothes Campaign and do not necessarily reflect the views of the European Union