Does CCC participate in factory boycotts?
In one word: No. There are exceptions in extreme cases, where all other options have failed, or where the workers explicitly ask for it. But overall: a boycott is often not the best solution for the workers.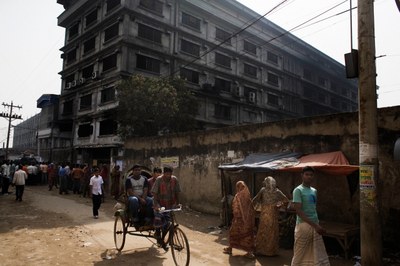 Why not?
When a violation of labour rights arises, we act to achieve a sustainable solution for workers' rights, health, and safety. That can't happen if the brand chooses to halt all production from a particular country or supplier – leaving its workers without a source of income.
Instead, we encourage brands and retailers to to improve their purchasing practices and take tangible steps to engage with workers, unions and suppliers, and work collectively towards ensuring factories are given the appropriate resources to guarantee workers' safety and wellbeing.
There are, of course, exceptions.
In extreme cases – only after we've exhausted all other possibilities – we may ask a brand to give their supplier an ultimatum: Improve labour conditions immediately, or lose our garment business. We approach these circumstances delicately to avoid impacting the workers. If a brand does want to boycott a particular factory, CCC recommends diverting orders to a local alternative; one where the affected workers will have hiring priority and decent work.
CCC will not impede a boycott – especially when it concerns human and labour rights. Take for example the Triumph International case of 2001, when the Swiss-based lingerie retailer faced a boycott for its factory conditions in Burma. Thanks to the Federation of Trade Unions - Burma (FTUB) and a significant population of Burmese society, the boycott received global support. Triumph withdrew its manufacturing from the country the following year.