How has CCC succeeded in the fight to improve working conditions?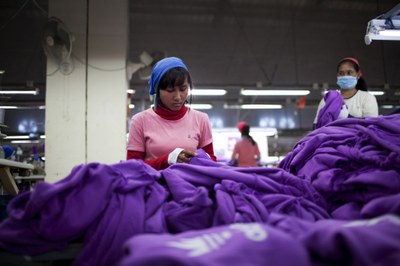 As an organisation, we work to provide effective solidarity to workers across the world, who are facing poor working conditions within the clothing and sportswear supply chain. Each year, dozens of organisations and workers seek our action and support in cases of labour and human rights violations. With persistence from workers, consumers, CCC and its partners, we are proud to see many of these cases through to settlement.
With the collaborative efforts of workers, consumers and CCC and its partners, our international solidarity has helped to reinstate fired workers, release imprisoned labour activists, establish the recognition of labour unions, and improve health and safety conditions in garment factories.
Through our work, we aim to hold brands accountable to their workers, highlighting the contradictions between brands' written commitments, and the reality of their workers' conditions.
Find out more about our active and past campaigns