"Made in Europe" does not guarantee that clothes are made fair, with workers facing extremely low wages and many other labour rights violations.
"There are times when we have nothing to eat." 
Ukrainian garment worker
"I would give everything to be able to buy a toy car for my four children. I dream about it day and night, but I doubt that I will ever be able to make this dream come true."
Turkish garment worker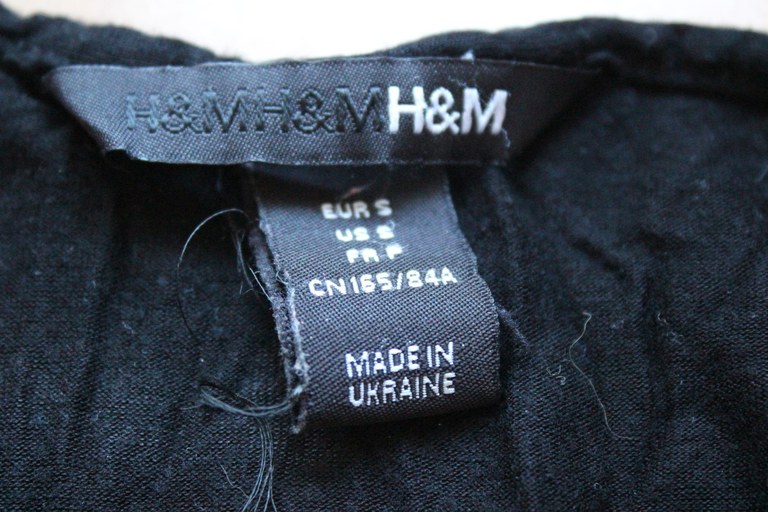 Many brands produce in Eastern Europe, where wages can be lower than in Asia
What's the problem?
While many people are aware of the terrible working conditions and poverty wages that garment workers in Asia receive, they are in fact endemic in the whole global garment industry.
In response to increased media reports on and customer awareness of the Asian garment industry, some brands started advertising clothes and shoes with "Made in Europe" or "Made in EU" labels.
Often the European origin is simply equated with fairness and social responsibility –which is sadly a myth. There is a large gap between the legal minimum wages in Eastern/South-Eastern Europe and Turkey, and what a worker would actually need to provide for themselves and their family.
In Romania for example, with almost half a million people the biggest garment workforce in Europe, the average wage within regular working hours of interviewed workers is as low as 14 percent of a living wage.
Contrary to the law, the salary within regular working hours is very often below the statutory minimum wage – which itself only constitutes a mere 17 percent of a living wage.
According to workers, non-payment of the legal minimum wage for regular working hours is the norm.
Who needs to act?
Clean Clothes Campaign asks the EU to implement its "European Pillar of Social Rights": An EU minimum wage policy is needed to ensure that all minimum wage setting in member states guaranties the implementation of the human right to a living wage as well as the European Pillar of Social Rights, Chapter II, 6 "wages": "Workers have the right to fair wages that provide for a decent standard of living. (…) In-work poverty shall be prevented." That is why before the European Parliament elections in May 2019 we asked candidates for the EU Parliament to sign this pledge (PDF).
Furthermore we are urging brands to pay a living wage to all workers in their supply chain, including in Central and Eastern Europe and to practice human rights die diligence. Governments of production countries must enforce labour laws, set a minimum wage level according to the real cost of living and support a system of free legal advice centres in areas where the clothing/shoe industry is concentrated. It is vital that the EU develops a minimum wage policy in accordance with the European Social Charter and international human rights charters.
What can you do?
Too many people around the world and even within the garment industry continue to believe that clothes made in Europe are necessarily made under fair conditions. Help us spread awareness about the poverty wages and dire working conditions in many production countries in Europe by sharing the resources on this page on social media using the hashtag #MadeInEurope.
Background
We are regularly researching the situation in the field of working conditions and wages in European production countries.
Below you can find our country reports and our in-depth reports on the region. Some of these are also available in translation.
Eastern Europe's garment industry
Country reports
---

---

---

---

---

---

---

---
1 - 8 of 20 Results