Living Wage - An animation
Our film "Living Wage" explores injustice in global supply chains and emphasizes the need for fair wages.
On the eve of International Human Rights Day, the Clean Clothes Campaign network would like to present our short film "Living Wage" to showcase how one of the basic human rights- a right to a decent wage, is violated every day.
The animated film "Living Wage" explores the world of injustice in global supply chains of the garment industry. It presents to us an internal monologue of a garment worker tackled by everyday struggle to meet basic needs. The movie is based on research by the CCC network in Central, East and South East Europe. Our findings show that around 1.7 million garment workers, predominantly women, work and live on poverty wages in this part of Europe. The statutory minimum net wages in these countries are below the statistical poverty lines defined by the EU.

In April, 2021, CCC introduced the Europe Floor Wage: a cross-border base living wage benchmark for Central, East and Southeast Europe that showed the shocking fact that minimum wages in this region on average cover only 26% of a living wage. At the same time, profits being made by brands and retailers in the garment supply chain are enormous, even during the pandemic.
The main aim of the film is to spread awareness about poverty wages in the global supply chains of fashion brands in European, low-wage countries, and to remind fashion brands and retailers to set public, concrete, measurable steps for their entire supply chain, in order to ensure garment workers are paid a living wage within a reasonable timeframe.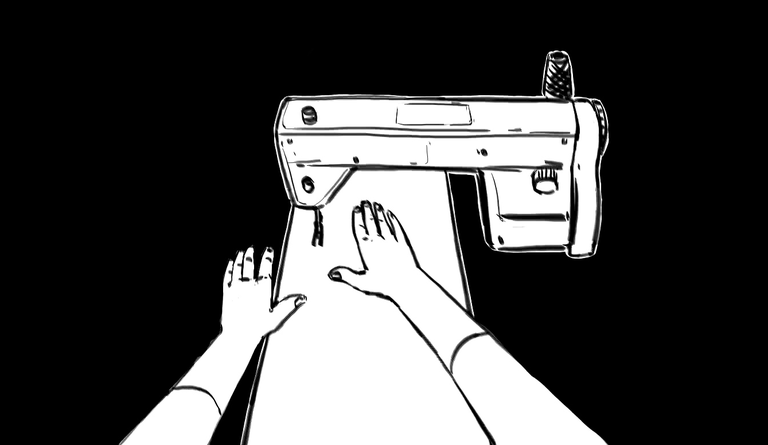 Olga Dimitrijević, scriptwriter, said that working on this film was a serious task: "On the one hand it was necessary to include and explain information related to the unequal position of garment workers and the importance of a living wage, and on the other hand to present it in the form of a short film and script. Still, it's a pleasure to work on a project that combines cinematic language, art and activism. It seems to me that this is one of the essential roles of artists in the modern world – the opportunity to make our skills available for the purpose of promoting and achieving the goals of social justice and equality."
Bojana Tamindžija and Vladimir Simović, producers of the movie from Belgrade based Centre for the politics of emancipation, said that together with numerous artists they tried to make a film that is not burdened with data and statistics, but which in a more receptive and in some moments emotional way shows the daily struggle for the bare survival of textile workers in Central, East and South East Europe: "We hope that the movie will point out the problems in the unequal distribution of global supply chains and emphasize the need for better regulation."
Cast
Woman: Milica Stefanović
Voice 1: Olga Dimitrijević
Voice 2: Vladimir Simović
Script by:
Olga Dimitrijević
Animation and editing by:
Dana Vukajlović
Sound design by:
Vladimir Kerkez
Music by:
Stefan Mark Milojković / Buzz Box production Niš
Produced by:
Bojana Tamindžija and Vladimir Simović
Supervised by:
Rabbitland Studio
Sonic Plant
Mladen Nikolić
Vivid Scapes Studio
Supported by:
Brot fur die Welt
Rosa Luxemburg Stiftung
Transform Europe