Adidas' profits blunder ignores rights violations on International Women's Day
Adidas celebrates International Women's Day by ignoring the violations against women workers in their supply chain and focusing on their profits.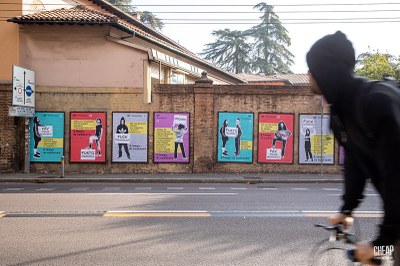 In a corporate gaffe, major sportswear brand adidas has scheduled their Annual Results Press Conference, the first live event led by new CEO, Bjørn Gulden, to coincide with International Women's Day, 8th March 2023. The press conference, taking place today in Herzogenaurach and online, will deliver the overview of results for the financial year 2022 in a move that indicates a lack of awareness from those at the top.
Adidas has a history of worker abuse in its supply chain, including a string of recent human rights violations, including ongoing cases of wage theft and union busting. Research indicates that over $11 million in wages is owed to Cambodian garment workers, the majority of them women, in eight adidas supplier factories, and over $2.4 million is owed in severance pay to 1,020 workers at the Hulu Garment factory in Cambodia. In April 2020, at the start of the pandemic, the Hulu Garment workers were tricked into resigning from their jobs, thereby losing their legal right to the severance pay they had accrued over years. They are still fighting for the money owed to them.
Ilana Winterstein, Urgent Appeals Campaigner for Clean Clothes Campaign, said: "Adidas could have chosen any other day on which to hold a press conference highlighting the profits gained from its ongoing exploitation of women of colour, but it chose International Women's Day. This exemplifies how oblivious the brand is to the brutal daily reality faced by the women who make its clothes and therefore its profits, and highlights the worrying lack of action from adidas' leadership in terms of ending exploitation."
The Clean Clothes Campaign network has been calling on the brand to sign the Pay Your Workers agreement, a legally-binding agreement on wages, severance pay and freedom of association rights, yet adidas continues to refuses to take the steps necessary to actively protect human rights in its supply chain. 
It is likely that Bjørn Gulden will today highlight adidas' financial losses  in 2022 as a fallout of its ended partnership with Kanye West, following his series of antisemitic attacks. However, any losses adidas has made pale in comparison to the daily struggle faced by adidas' garment workers earning poverty wages and encountering increased union busting since the onset of the pandemic.
For example, in October last year, 26 workers, including union leaders, were fired from the Pou Chen Myanmar factory following a three-day strike demanding better working conditions, respect for their right to unionise, and an increased daily wage from $2.27 to $3.78. Last month, adidas declared the Pou Chen Myanmar case 'resolved' as 13 of the 26 fired workers have been reinstated and returned to the factory, and 13 have taken severance pay, offered during drawn-out negotiations where it was unclear if reinstatement would be a possibility. However, reports of serious union busting continue at the adidas supplier, and workers fear the repercussions they may face if they become active members of the union.  
The blatant union repression at the Pou Chen Myanmar factory is especially stark given the long-standing relationship the brand has with the Pou Chen Group. If adidas' action on union busting matched its code of conduct, it would have ensured that its suppliers respected freedom of association and no workers involved in the strike would have faced retaliation. Equally, if adidas stood by its own Workplace Standards, wages at the Pou Chen factory would have increased in line with hyper-inflation in a politically and economically unstable Myanmar, and it wouldn't have allowed its supplier to trick workers into signing away their right to severance pay in Cambodia.
Clean Clothes Campaign calls on adidas to go beyond corporate posturing and to take real and active steps to respect the women workers in its supply chain by signing the Pay Your Workers agreement and finally investing in human rights.