Major apparel brands sign new safety Accord, others turn their backs on workers
Today, the new International Accord for Health and Safety in the Textile and Garment Industry, signed by 77 international apparel brands, takes effect as the successor agreement to the Bangladesh Accord. Clean Clothes Campaign urges all apparel and textile brands that have not yet signed the new Accord to do so immediately, to ensure the work in Bangladesh can continue and work in other countries can start.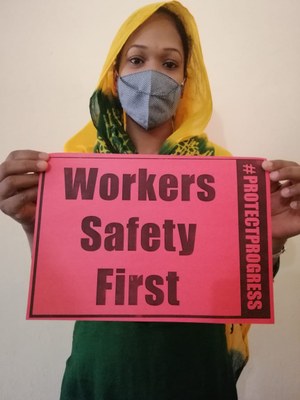 On the occasion of the start of the International Accord, Clean Clothes Campaign relaunches its brand tracker, to indicate which brands have signed on and which of the major brands sourcing from Bangladesh have not yet done so. It is promising to see that many of the largest buyers from the country, including H&M, Inditex (Zara), C&A, PVH (Tommy Hilfiger, Calvin Klein), and Bestseller (Vero Moda) have signed on. Their signatures alone mean that workers in hundreds of factories can be assured of working in factories that are regularly monitored and proactively remediated and have access to a credible complaints mechanism. 
The fact that other major companies sourcing from Bangladesh, including Gap, VF Corporation (North Face), Primark, Desigual, and Auchan, have not signed the new agreement is extremely worrying and means that the workers in their supply chains will continue to risk their lives in dangerous factories and that these brands are not contributing financially to make factories safer. The Clean Clothes Campaign network and its allies will start a public campaign calling out all brands that fail to prioritise their workers' safety by signing the International Accord.