UK garment brand River Island signs on to the Transparency Pledge
The first out of five brands targeted in a new campaign push led by Clean Clothes Campaign and Human Rights Watch to publish their supplier list has signed the Transparency Pledge last week. UK garment brand River Island is committing to disclose their supply chain information according to the minimum standards laid down in the Transparency Pledge by end of March 2020. It is now time for the other four targets of the campaign, American Eagle Outfitter, Armani, Carrefour and Urban Outfitters, to take the same step.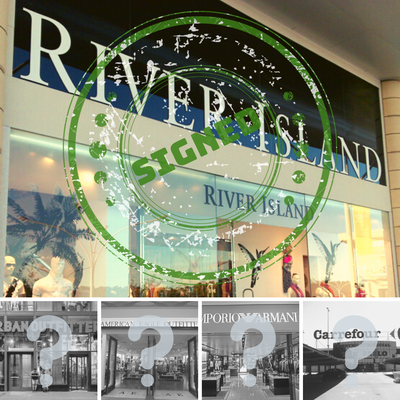 The Transparency Pledge sets a floor of what information garment companies should as a minimum disclose to the outside world about the factories they are producing in. The standard was launched in 2017 by a coalition of nine trade unions and labour rights organizations and has been further elaborated on in two reports in 2017 and 2019. After over three years of extensive outreach to apparel companies by the coalition members, River Island is the 40th company to sign the Pledge. Many other companies have shied away from signing but have in response to the outreach nevertheless taken considerable steps to become more transparent.
River Island has committed to uploading a list of its approved factories by end of March and updating this list every 6 months. The company commented: "This is an important step in driving greater transparency in the fashion industry, in order to ensure fair and safe working conditions in factories worldwide. It also enables industry collaboration to prevent serious global issues such as modern slavery." Transparency is only a means to improve labour conditions in the garment industry rather than an end in itself, but is nevertheless of great importance to allow for better monitoring of working conditions in supply chains and access to remedy for workers.
With River Island signing on, now six UK garment and footwear companies have signed the Transparency Pledge. Besides River Island, the UK signatories are ASOS, Clark's, New Look, Next and Pentland brands. However, considering the amount of garment and footwear brands headquartered in the UK, the industry should be doing better. Many UK brands, including Marks & Spencer, Sainsbury's and Arcadia (Topshop), are close to meeting the Pledge standard and could easily take the last step. Other UK companies, including Sports Direct, Boohoo, and Missguided have thus far refused to disclose any factory information.