Public letter: H&M must stick to the living wage commitment made in 2013
Back in 2013 H&M made a widely publicized commitment: that workers in their supply chain would be paid a living wage by 2018. As 2018 has already begun but hundreds of thousands of workers behind H&M's products are still receiving poverty wages, Clean Clothes Campaign nudged H&M's top ranks with a public letter today. Addressing H&M's Board of Directors, CEO and Head of Sustainability, we requested specific information regarding efforts made so far be made public, and we outlined the steps H&M would have to take to act on the 2013 commitment in a meaningful way.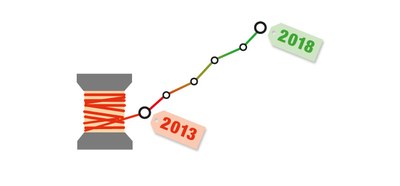 Dear members of H&M Board of Directors, dear Mr. Persson, dear Ms. Gedda,
Your company made a ground-breaking and widely publicized commitment in 2013, giving the workers in your supply chain hope for a better future. You committed to paying your workers a living wage by 2018, based on the rightful judgment that governments are acting too slowly when it comes to increasing minimum wages. As the year 2018 has already begun we are very much looking forward to seeing the commitment fulfilled in the following months.
We are following up on our earlier letter to Head of Sustainability (September 2017) with this public letter to all of you to highlight that there is not enough publicly available information for anyone to meaningfully assess your efforts. We therefore kindly request that you complement your sustainability reports with the following specific information:
Information on the Living Wage pilot projects carried out as part of H&M's commitment, including concrete factory information, wage level and development through time at each factory, and lessons learned.

Your definition of a "fair living wage" as well as information on the proposed methodology to calculate a "fair wage" and to make sure that it is actually paid.

Based on the above definition, minimum acceptable wage levels – in concrete terms – for all your production countries.

Detailed information about efforts made within existing living wage initiatives such as ACT.

A cost breakdown of the pricing structure, specifying how labour costs are calculated at present and how that is different from before H&M's living wage commitment was made (including information on how much more H&M is paying to suppliers to ensure that FOB-prices are high enough to pay all workers the "fair wage").
We must also note that H&M has unfortunately rephrased and diluted the laudable sweeping commitment made in 2013. Back then, you took the bold step of assuming the responsibility for 850,000 workers in your supply chain to be paid a living wage. Recently, however, your focus has moved to ensuring "improved wage management systems supporting fair living wages at business partners producing 50% of H&M group's product volume". Not only does this seemingly reduce the number of targeted workers, it also once again shifts the responsibility away from the buying brand and back to the factory level and the national governments. Effectively, it places H&M among brands that refrain from directly paying factory owners living wage enabling prices, thus leaving workers with nothing but the inadequate minimum wage revisions by the governments.
We firmly believe that brands the size of H&M have both the responsibility and the ability to ensure their workers are paid enough to live decent lives, as H&M seemed to recognize as well back in 2013.
We welcomed your commitment in 2013 as a move away from the tendency within the garment supply chain to eschew responsibility by pointing at the lack of actions of others. We would therefore like to encourage you to stay true to your original commitment and start directly ensuring living wages within your supply chain.
Acting on your 2013 commitment in a meaningful way would include:
A detailed road map on wage increases, with time-bound, measurable wage level increase targets and time-bound actions in the field of purchasing practices.

A clear investment in long term, sustainable relationships with factories.

Measurable and transparent changes in real wages of workers in the H&M supply chain.
Clean Clothes Campaign International Office as well as our network members and campaigning partners expect H&M to implement the above measures and to take its 2013 commitment as seriously as the hundreds of thousands of workers who pinned their hopes on it. We will be continuously monitoring relevant developments and publicly sharing our observations.