Global Unions, International Human Rights and Workers' Rights Organizations Call for End to Politically Motivated Prosecution of Tola Moeun
Four global unions and more than 30 national and international human rights and worker rights NGOs from around the world have joined together to call for an end to the politically motivated prosecution of Cambodian human rights defender Tola Moeun.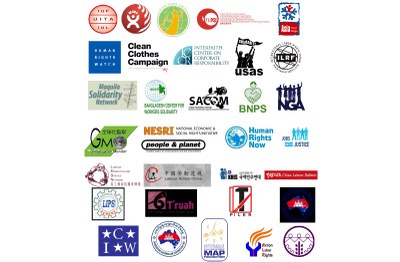 As reported on January 18, 2018, in the Phnom Penh Post, prosecutors in Cambodia have sought criminal charges and an order for pre-trial detention against Tola and two other prominent civil society leaders, Pa Nguon Teang, an advocate for press freedom, and Venerable But Buntenh, an activist monk. Tola is the Executive Director of the Center for the Alliance of Labor and Human Rights (CENTRAL), and is a renowned supporter of labor rights in Cambodia. These charges, as detailed in the letter, are baseless and appear to be politically motivated.
It is well known that Cambodia's courts are not independent, but rather are driven by the political interests of the ruling Cambodian People's Party. These charges constitute an attempt to silence and punish one of the country's leading independent voices for worker rights.   
These 35 organizations strongly call upon the Cambodian government to respect fundamental human rights and to immediately drop the charges against Tola and his two co-defendants. They echo a call from 35 Cambodian human rights organizations expressing similar concerns and calling for action.
"If Cambodian authorities want the country to be attractive to responsible brands, they should abandon this course of targeting labor leaders and other civil society members, and drop all false criminal cases," said Aruna Kashyap, senior counsel in the women's rights division of Human Rights Watch. "Brands and international governments should demand to see such trumped up criminal cases dropped as an important sign of good faith engagement by Cambodian authorities to protect and promote labor rights in the country."
See the FULL LETTER for more information