Garment workers should not be paying the price for the COVID-19 pandemic.
The COVID-19 pandemic is touching lives all over the planet, but is hitting garment workers in particular. They risk their health if they continue or return to work in crowded factories without sufficient protection and their livelihood is at risk if they are sent home without pay because of orders or because of a lock down. Brands and retailers need to take action to protect the workers who have enabled the profits they made in the past years. 

For more information on how the COVID-19 pandemic is affecting garment workers around the world, have a look at our live-blog.
For more information on what you can do, see below.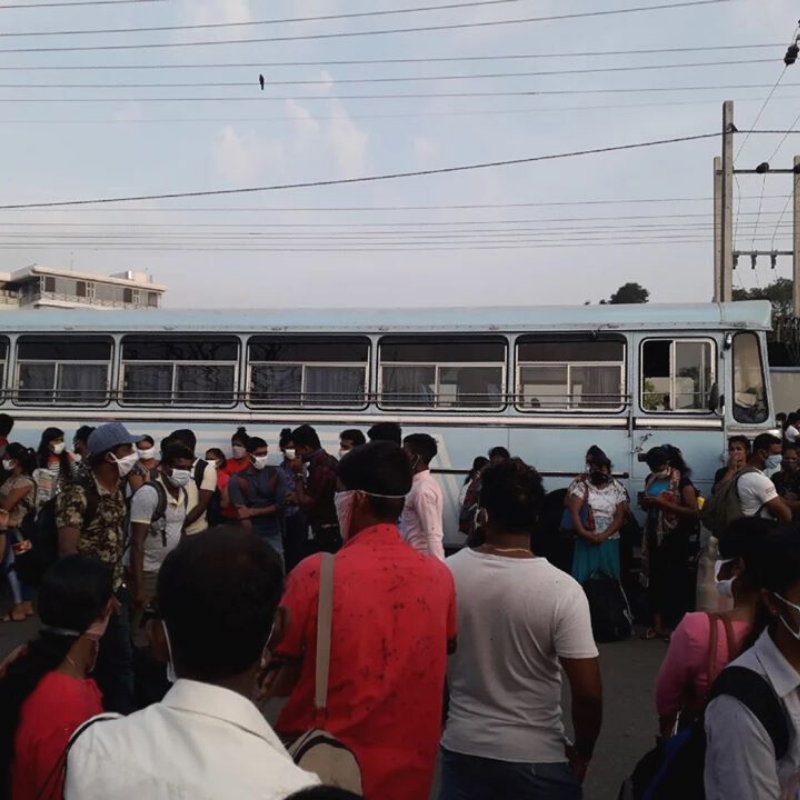 Brands need to
1. #PayUp for what they ordered
2. assure that workers receive their wages in full
3. prevent workers from going penniless again
#PayYourWorkers
What is happening?
Brands are not paying for orders

When the pandemic hit Europe and the US and more and more stores were closed, brands and retailers responded as they usually do: by pushing the risk down the supply chain. They did this by cancelling all orders placed before the crisis - some of which were already ready to be shipped. This meant that factories, which fronted the costs for fabric and labour, were often left without the money to pay their workers. After public outcry many brands decided to commit to paying orders, but still many more continue to refuse or negotiate large discounts and payment delays. Have a look at the brand tracker of Worker Rights Consortium to see what your favourite brand is doing.
Workers are bearing the brunt of
the crisis

Many garment workers don't know when they will receive their next wage, how much it will be and whether they will still have a job next week. Many feel compelled to get back to work even if that workplace might be unsafe, as the choice is between a potential risk of infection and sure hunger. Brands, retailers, factory owners and governments must take responsibility to ensure that workers are paid that full wages and legal entitlements during the lock down and that factories only re-open if they can operate without risking workers' health.
As workers are the least able to pay the price for the pandemic and because brands have a responsibility to protect their workers, we are urging brands to commit to a wage assurance: ensuring that all their workers will be paid during this crisis.
What can you do?
Speak up: sign a petition!
Tell brands that their behaviour is not acceptable. They need to #PayUp on orders and ensure their workers are paid and protected during this crisis.

A range of petitions in and outside our network is calling upon brands to do the right thing:
Labour behind the Label focuses on UK brands.
Oxfam Australia focuses on Australian brands.
Public Eye (German/French) focuses on all brands.
Abiti Puliti (Italian) focuses on all brands.
Traidcraft focuses on UK brands.
Remake focusing on global brands.
Speak up: tell brands to #PayUp
Check this brand tracker to see whether your favourite brand has paid for its orders. If not, call them out on social media and tell them to #PayUp!

Want to reach a bunch of brands at the same time? Click here to tweet to a lot of them at once.
Support garment workers financially

Clean Clothes Campaign has started an emergency fund allowing members on the ground to apply for funds to provide relief or legal support to workers.
Donate to the CCC relief fund in EUR:
Donate to the CCC relief fund in USD:
For other options to donate to organizations on the ground, have a look here.